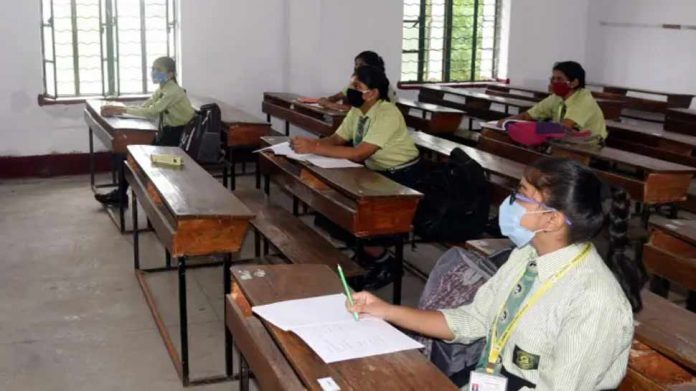 Mumbai: After SSC, now ICSE has also declared the schedule of 10th, 12th examinations. The Council of Indian School Certificate Examinations (CISCE) has announced the schedule and dates for Class 10th (ICSE) and Class 12th (ISC) exams 2021. The 10th exam will start from 5th May, while the 12th exam will start from 8th April. Usually the CICSE board exam is conducted in February-March. However, this year the exam has been postponed due to the COVID-19 pandemic. The result of the examination will be declared through the school coordinator. It is informed that the exam results will not be available from the examination council office.
Class X exams will be held from May 5 to June 7, while Class XII exams will be held from April 8 to June 16. ICSE exam time table www.cisce.org It is on this website. The board has instructed the schools to follow all the rules given by the center regarding corona while conducting the examination. Schools have been instructed to keep a distance of not more than six feet between two students while a mask on the face of the student is mandatory during the examination.
ICSE Class 10
ICSE i.e. class 10 examinations will start from May 5. Gary Arathoon, secretary of CISCE (Council for the Indian School Certificate Examination), said that the 10th examination of the Indian Certificate of Secondary Education (ICSE) will be conducted from May 5 to June 7. The examinations will start from 11 am. Some papers will be held at 9 am.
ISE 12th Exam
Class 12 i.e. exam will start from 8th April 2021. On April 8, there will be a practical planning session for Computer Science Paper-2, which will be a 90-minute paper. Along with this, the duration of the examination of the remaining subjects, which started from April 9, will be of three hours.
The time table of 10th and 12th examination can be seen on the official website of ICSE board at cisce.org.
corona period effect
At the same time, the Central Board of Secondary Education (CBSE) has canceled the examination to be held in May-June this year. CICSE had to cancel the exam last year due to the rise in Covid-19 cases. The result was declared on the basis of the alternative evaluation scheme decided by the board. As per the scheme, the candidates were evaluated on the basis of best three percentile marks in the subject for which the board examination was conducted, taking into account the internal assessment and project work.