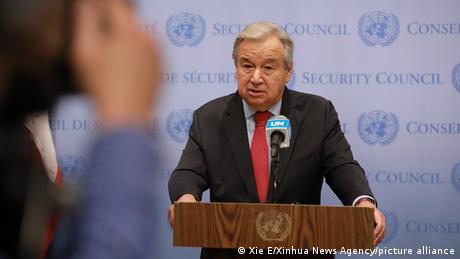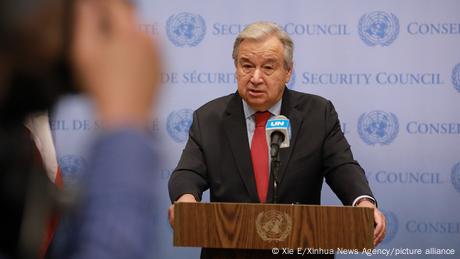 In the face of climate change, the UN Secretary-General spoke to the rich industrialized nations with drastic words. The world is in a struggle for survival. In the face of "galloping climate chaos," the world is in a "life and death struggle," warns António Guterres. He accused the 20 wealthiest countries of not doing enough to prevent the planet from overheating. "To put it bluntly: the collective commitments of the G20 governments are far too small and come far too late."
Guterres laments the political stagnation in the fight against the worsening climate crisis. While the climate chaos is progressing, climate protection has stalled. Greenhouse gas emissions are at a record high and are still increasing, said the UN Secretary-General. He warned that it was time for a compromise between the richest countries, which emit the most pollutants, and emerging economies, which often suffer the worst consequences.
Preparation meeting for COP27
Those who emit a lot of pollutants should pay for "losses and damages." Guterres was speaking in New York while Kinshasa, capital of the Democratic Republic of the Congo, was hosting the opening session of a preparatory meeting for the UN climate change conference COP27 in Sharm el-Sheikh, Egypt. Guterres called for significantly more international willingness to compromise at the world climate conference in Egypt in November.
In recent weeks, the UN Secretary-General has repeatedly demanded that those responsible for environmental damage be held accountable.
According to researchers, global emissions of climate-damaging greenhouse gases must be reduced by around half by 2030. There is no other way to achieve the goal agreed at the UN climate conference in Paris in 2015 of limiting global warming to 1.5 degrees compared to pre-industrial times. According to the currently available climate protection plans of the states, however, they would even increase further. The past seven years have been the warmest on record.
qu/gri (dpa, ap)